January 3, 2019
Elements of Our Home: Entry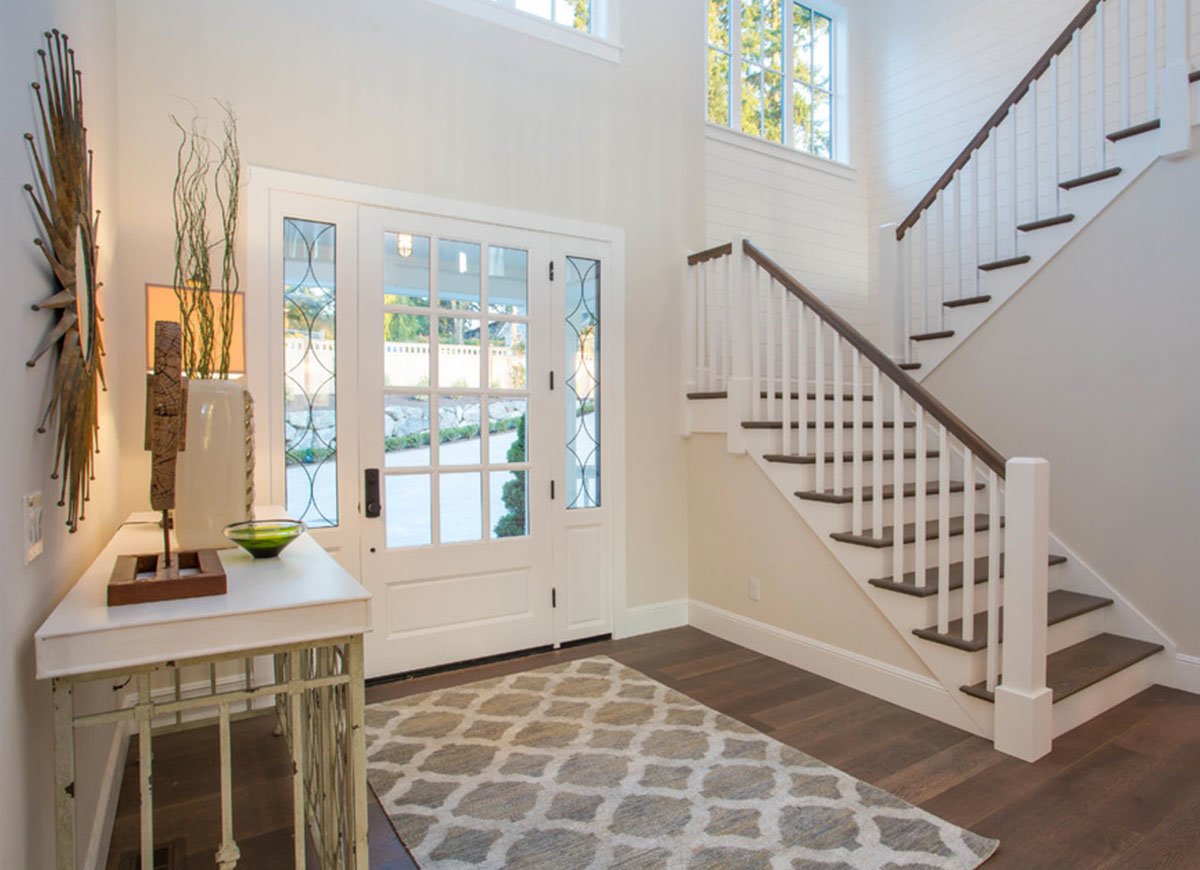 Total Design Source would like to wish you a wonderful and prosperous 2019!
As design professionals we are asked to consult on a myriad of aspects of our client's homes. In thinking about what goes into these projects we thought this year we would define each space and the various elements that are critical for them to support our lifestyle, welcome our family and friends and be enjoyed for years to come.
The Entry or Foyer is the first-place visitors see when being welcomed into our home. It should be inviting, functional and introduce our personal style. Regardless of the size of the space there are certain elements that we need to include to achieve our goal; a console or cabinet, good lighting, a bench, chair or stool, a mirror or artwork, an entry rug and if it is the main or only entrance a few coat hooks or a coat rack is important.
Photo Credit: StyleMePretty

Photo Credit: Country Living
An Entry should have good lighting to welcome us, whether it's a chandelier, wall sconces or a table lamp. These elements can make a statement by setting the tone for our home. With so many fabulous fixtures available today we feel selecting something unique and in keeping with our homes' décor is very important. The Entry is the first impression of our home and should entice our guests' curiosity, hint about who we are; our taste and style.
We find having a surface in the Entry is positive and a good way to add storage if necessary. Depending on the piece we recommend a stylish dish for keys, then we don't have to worry about the surface getting scratched. Consider your situation, maybe a beautiful hand carved wood tray or small artisan basket as a mail catch would support your routine while allowing you to make a decorative statement. We've always found it's nice to hang a mirror above the surface or on a nearby wall so everyone can to do a quick "once over" as well as allow light to reflect deeper into our home. Art is another option to be included in the Entry and a great way for us to introduce our flavor and personality.
Photo Credit: BHG

Photo Credit: BHG
If this is an informal Entry, we may want to consider mounting coat hooks or positioning a coat rack nearby, it keeps the space orderly and makes it easy upon arriving and departing to be self-sufficient, and good training for our little ones! There are a myriad of hooks and racks that are well designed and will reinforce our design style while supporting function.
Our homes are our sanctuaries and many of us are asking our family and friends to remove their shoes upon entering so we need to be sure there is somewhere for them to sit as well as store their shoes. In the past we've used a cabinet, a beautiful trunk that doubles as shoe storage as well as a basket with a lid. The key is to design the space with this element in mind so it doesn't look like an afterthought. As a shoeless house we should also consider having something for our guests to slip on while they are in the house, cold floors are not welcoming nor comfortable to stand on for any length of time.
An Entry rug is a great way to introduce color and style and inhibit any dirt from being drawn farther into our home. There are so many styles, price points and materials to choose from it really comes down to being honest with our lifestyle, taste and budget. Often enough we will suggest to our customers to have some fun and select two rugs; a summer rug with a little color or whimsey and a winter rug with a more forgiving pattern. We find a good quality wool oriental rug will hide life's sins yet allow us to clean it for years to come.