September 29, 2017
Native American Jewelry Sale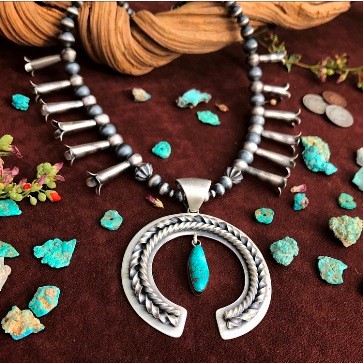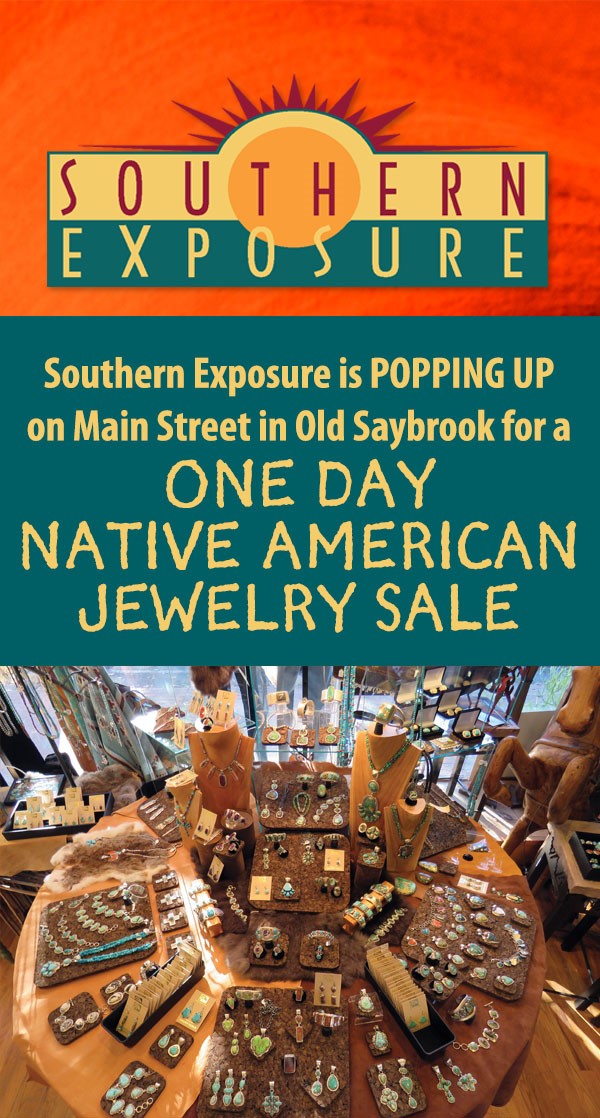 SOUTHERN EXPOSURE is P O P P I N G U P for ONE DAY ONLY on Saturday September 30th at TOTAL DESIGN SOURCE, 180 Main Street in Old Saybrook.
Martin from Golden Fleece in New Mexico will be here with gorgeous jewelry from several Native American Artists whose work we grew to know and love over the years..YES OF COURSE THERE WILL BE LOTS OF TURQUOISE – but remember – these artists use lots of different fabulous stones in their work. Join us for the fun on Saturday September 30th from 10 am to 5 pm ONE DAY ONLY!!!
The POP UP show will offer Golden Fleece's unique twist on Patina and Polished Sterling Silver Jewelry borne of "knock your socks off" stones. Martin and his father have been buying and collecting Turquoise and other Material from all over the world for over 40 years. They work with six or seven Native American Artists who collaborate on the design of and create the beautiful finished pieces.
AS ALWAYS IT'S GONNA BE FUN – THANK YOU MARTIN FOR COMING FOR THE POP UP SHOW ON SEPTEMBER 30TH AND BRINGING SUCH GREAT JEWELS AND TEACHING US ABOUT STONES!